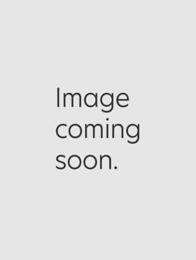 Red, white and blue might sound like a comical combination when it comes to menswear. The colors of our nation's flag are most associated with Uncle Sam, the Fourth of July and the patriotic but hardly stylish costumes that come with public celebrations.
But there's a reason these three colors were chosen for our flag (not to mention a lot of other nation's flags), and that's because they look great together.
And men wear the colors together a lot more often than you'd think. For starters, a navy blazer or suit, white shirt and red tie is a favorite combination of many corporate types, not to mention presidential hopefuls. It's not hard to pull off if you downplay the red in the tie, using it as an accent color, rather than opting for the solid red ties favored by guys like Donald Trump. The look exudes optimism and confidence, which is probably why its favored by news anchors, captains of industry, and politicians — men who exude confidence, or at least know how to fake it.
Red, white and blue is also a great combination for sportswear, whether participating or specializing. Think of John McEnroe and Bjorn Borg dueling it out with white tennis shorts, blue and white striped shirts and a red headband. Again you've got boldness and confidence and no hint of an Olympic uniform.
And here's one more red, white and blue cultural reference for you: James Dean in "Rebel Without a Cause." Dean took the classic '50s teenager pairing of jeans and white t-shirt and added an eye-catching red windbreaker. The result is a casual, youthful ensemble as well as one of the most iconic outfits in American film.
Learn other ways to combine colors to create well balanced looks at Real Men Real Style.