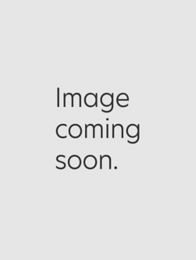 Think of linen as the rebel of the fabric family. In an age when men have wholeheartedly embraced the convenience of non-iron shirts and trousers, linen stubbornly remains its crinkly, wrinkly self. Of course, that's part of its charm.
Made from fibers of the flax plant, linen has been a part of civilization for ages, and civilized is a great way to think of it. Stylish men embrace, rather than evade, the character of its crinkly surface combined with a drape that's more structured than silk but more flowing than cotton.
There are many ways to embrace this warm-weather fabric staple. This season we've got it in virtually every color you could want, not to mention every product category. If you've never tried it, then start with something like our Linen Short Sleeve Camp Shirt or Gingham Linen Short Sleeve Sport Shirt. The more adventurous will embrace our Italian Linen Two-Button Sport Coat, Herringbone Texture Linen Two-Button Soft Coat, and our dazzling Red Windowpane Sport Coat.
And those who can't get enough of the fabric will relish our patchwork sport shirt, waistcoat options, and drawstring trousers for unmatched comfort lounging around in the light, breathable fabric.
And one word on care: While dry cleaning is certainly an option, our linen shirts can be thrown into the washer with the rest of your laundry. Just make sure you lay them flat to dry.
Find out more about linen and why it "is known for its exclusivity, trendiness and elegance" at Fibre2Fashion.com.