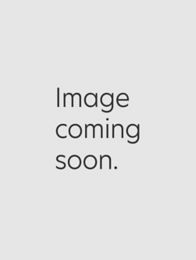 We don't want to brag, but there's a lot of high-fiving going on around the office. That's because everyone unanimously agrees that this is the best summer collection we've ever done. There's a tremendous array of really distinctive stuff across all product categories. We know that's what you've come to expect from us, and we really relish the challenge of raising the bar each season.
From formal suitings to the most relaxed casual wear for your summer vacation, here's a taste of what you'll find in our assortment.
Linen is bigger than ever for us this season, and spans the range from warm weather staples such as the solid Linen Sport Shirt (and if that's not bold enough, then try our Patchwork option), to dapper showstoppers like our pinstriped double-breasted suit, which lets you juxtapose the formality of pinstripes on black with the devil-may-care crinkles of linen.
Seersucker remains huge for us thanks to the tremendous response from you guys. Our double-breasted suit (available as separates), another perfect blending of dressy and nonchalant, is back in three colors. Add the vest and you'll outdo the Great Gatsby himself (who returns to the silver screen later this year, in case you haven't heard).
From workdays to weddings, our Cotton Chino Suit will keep you cool in both senses of the word while your colleagues sweat out the summer in their woolens. And if you prefer a sport coat and slacks, check out our Gingham Cotton Three-Button Sport Coat and Silk Wool Sport Coat in windowpane with ticket pocket for two great jacket options, and for pants try our Gingham Cotton Seersucker Pleated Front Trousers, or Pleated D-Ring Cotton Twill Trousers, which will have you imagining you're Cary Grant prowling the French Riviera in "To Catch A Thief."
If you want to try something a little more unexpected, we're big fans of wearing a vest instead of a sport coat on warm evenings for a relaxed, casual-dressy look. Our Solid Linen Waistcoat, complete with lapels, does the trick perfectly.
In the sportswear category, we've amped-up our casual options this year to ensure you've got exactly what you need for every occasion. You'll find colors such as melon, mint and lavender. We think of them as icy sorbet colors and think they look great in summer sunshine, give you a bold and confident aura, and pair easily with all your black, navy, tan and grey basics.
We've also added madras, giving this summer-screaming fabric our own twist. A long-sleeve shirt with interior trim and trousers perfect for the golf course or outdoor parties. Relaxed cargo shorts in a fine cotton twill and plenty of summer stapes like straw fedoras (because a baseball cap has definite limitations) also keep you cool this season.
Our footwear has never been more on point, with several versions of double monk straps, considered all but a membership card among the clotheshorse cognoscenti. Our two-tone version, made in Italy, is sure to get looks of envy. Two-tones are also available as sport shoes, and in a terrific oxford-with-a-twist that combines white and gray.
In our ever-popular dress shirt category you'll find the same seasonal pastel shades — melon, lavender, pink, mint — we used for sports shirts, so you never have to go a day without color. Ditto for gingham, one of summer's perennial patterns. We've created an array of gingham dress shirt options to keep your summer spirits high even when you're at the office.
And if you like the versatility and simplicity of a white shirt (and we've got plenty of those, too), consider giving ecru a try. It's an off-white shade that goes with just about everything but adds a dash of the unexpected.
In the cufflinks department we've upped the wit and whimsy factor and have a slew of new season designs including anchors, sailboats, crabs and marlins, plus new takes on old favorites like race cars, transit tokens and coins from around the globe.
We made this our best, easiest warm weather collection yet so you can get on with the business of enjoying warm Summer days and weekend barbecues.