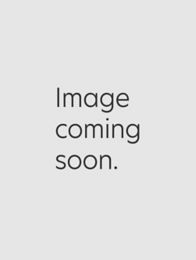 There's more than one way to be stylish. And given that we encourage all of you to develop your own taste and let your individuality come out in your clothing, this fall we've got more variety on show than ever before. Practically every classic menswear item (save for top hats and spats) has been updated for 2012 and ready for you to wear your own way.
Take dress shirts, for example. Spread collars are extra big for us this season, perfect for the guy who appreciates their authority, which is amped up even more on our contrast-collar shirt options. For something a bit more modern and Continental, we've added new shorter-collared dress shirts, the perfect match for narrower lapels and ties. Club collars and tab collars are two more classics straight from the golden age, and we've added more options in unexpected patterns that are the antithesis of stodgy.
As far as color goes, grey is especially strong in our latest collection. If that sounds dull, you need to realize that grey is only one piece of the puzzle. We've paired it with burgundy, blue and brown in unexpected ways. Grey offers all the matching versatility of black with understatement and less severity plus gives it a fresh look.
Perhaps in no other category is there something for everyone more than in our tailored clothing offerings. We've upped our game in the suit department so you can up yours, too. Check out our classic Donegal vested suit, crafted of fine Italian wool with sartorial details such as jacket ticket pocket, trouser coin pocket, throat latch and lapelled waistcoat. A navy plaid three-piece, this one with pick-stitching on the lapels for a hand-tailored look, is another standout, as is our wool/cotton featherbone suit, double-breasted with patch pockets and half-canvas construction.
With sport coats, we take boldness and distinction to a new level with some of our most audacious patterns, such as our Italian Wool Plaid Soft Coat with three patch pockets, side vent, and a fantastic plaid in green and brown; our Wool Herringbone Stripe Sport Coat harkens back to English regattas; and our Super 120's Wool Check Sport Coat pairs orange with traditional blue- subtle at first glance but sure to leave a lasting impression for its uniqueness.
In our business casual collection, we're proud to announce a new indigo collection, which also puts a fresh spin on a staple color and favorite fabric. We took denim and chambray and executed them in ways that are anything but ordinary, such as our denim trouser with side tabs, a softly tailored chambray soft coat that is the epitome of dressy-casual, and a super-cool work wear inspired sport shirt with band collar and loop-closure half-sleeve option.
The influence of "Mad Men" has been nothing short of extraordinary in its impact on men's fashion, and no doubt has helped fuel the return of the tie bar, an accessory whose impact on an outfit is far more than its tiny size would suggest. Whether simple or ornate, worn high or low, straight or angled, we've got the perfect one for you.
Interested in more, read this post about Men's fashion trends for this Fall and Winter.