When it comes to natural fibers, there are really only a handful of options.  But when you blend them together, you create entirely new hybrids that combine the best of both worlds, and the result is often more distinctive—or even more practical—than the more typical purebred varieties.
Take wool, now and forever the king of suit fabrics.  But there's a flipside to wool: Its ubiquity can also make it the anonymous pawn of suit fabrics, making you just another working-stiff in his worsted uniform.  But blend wool with silk and suddenly you've got a fabric that's anything but ordinary, wonderfully textured and with lightness and visual interest that are perfect for summer.
There is a great deal of thought that goes into the fabric blends we choose.  Our wool and silk suits and sport coats, for example, offer lightness and durability in addition to fabulous drape.  When blended with linen, as in our Wool & Linen Sport Coat, you get better wrinkle resistance than you would from pure linen, and greater breathability than pure wool can provide.  It should come as no surprise that our most dashing suit of the season, the Wool & Linen 3-Piece, is a blend of lightweight wool and breathable linen.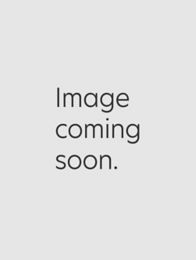 In the sportswear department, blended sweaters get the luster and drape of silk with the ease of care from cotton, while pants get the virtues of linen with the convenience of cotton.
And don't discount the benefits of polyester and acrylic, which earned such a bad rap in the '70s.  We've come a long way since then, and today's man-made fibers are used in blends not for cost-cutting but to provide their virtues.  In our Linen Blend Suit, for example, a touch of polyester with linen and wool provides longevity and wrinkle resistance while still keeping the fabric light.
Like a great partnership, blends show that fabrics can be better together than they ever could apart.