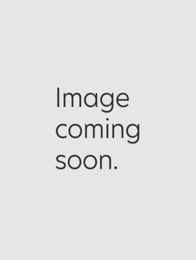 Somewhere along the sartorial timeline, hordes of men became convinced that blue and grey were the only acceptable colors for suits.   If you're reading this, odds are you're not stuck in that narrow mindset.  Still, we'd like to encourage those whose suit wardrobes are a bit basic to consider broadening their horizons, as well as assuage those who embrace color and pattern that we've got you covered.  This fall our campaign against the ordinary includes earth tones such as chocolate brown and olive. We've given brown a shot of elegance and formality by rendering it in a double-breasted pinstripe model, as well as a single-breasted version with subtle lavender stripes.
Brown also shows up in our country-gent inspired sport coats, such as our Pure Wool Windowpane Sport Coat with English details such as side vents and ticket pocket, and a particularly distinguished tan with brown windowpane double-breasted Sport Coat that is Duke of Windsor all the way.  Few woolens have the drape and texture of flannel, but we've taken care to craft a lightweight version more appropriate for moderate autumn temperatures. Made of fine Italian flannel in classic pinstripes, it comes with dapper collar trim and lining, not to mention half-canvas construction.
Three-piece suits have made quite the comeback, and our Wool Flannel Chalk Stripe Three-Piece Suit is a power suit that commands attention. The jacket comes with angled hacking pockets (plus ticket pocket), while the vest comes with lapels for extra swagger. And if you can't get enough of vests, we've got stand-alones in more patterns than ever, including stripes, windowpanes and checks.
One need not be limited to woolens for Fall though. The plush look and feel of cotton corduroy – pants or a cool, military inspired sport coat – provide a rich and comfortable choice.  As for pants, consider something unexpected like our Wool Sharkskin Pants, or our luxurious Wool & Cashmere Pants in shades of olive, rust and amethyst.